THE COOLEST RETRO SETS
This is a guest post that has been exclusively written for Silly Billy's Toy Shop by James Hirlehey, Writer, LEGO fanatic, and owner of Ninja Brick
I would like to reminisce about RETRO LEGO Sets that have withstood the test of time are still being played by Millions of Fans and Supporters worldwide. These sets are the classics, and if you happen to own one, you could be the envy of every child (and fan) who loves to play with LEGO.
These are the 5 retro LEGO sets that have captured the imagination of all who love LEGO. These retro sets are:
THE MILLENNIUM FALCON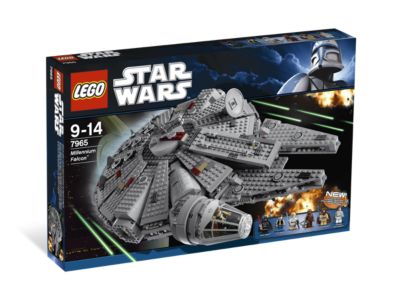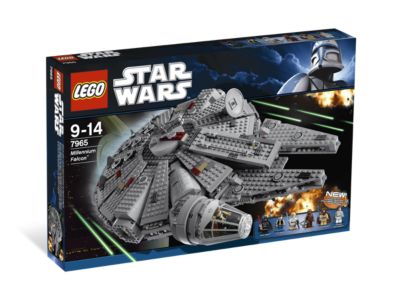 This set is one of the largest, and probably the most detailed retro set on the market today with 7500 pieces. Who can forget Han Solo's freighter?,The ship that fought of Darth Vader and his Death Star. Or the other scene in Episode VII when Han and Chewbacca were being attacked and Rey took over the controls as the Co-pilot. Han Solo was also amazed how she was able to familiarize herself with the ship.
This set has exterior details, quad laser cannons, boarding ramps, landing posts, and a cockpit with a detachable canopy. It also features hull plates that when removed, reveals the main hold, gunnery, and rear compartment. It is also equipped with sensor dishes and crew. This set is complete with Han, Chewbacca, C3PO, and Leia if you want to play the classics, or Finn, Rey, BB-8, and if you decide to master the world of Episode VII and VIII. The whole set is measured around 21 cm high, 84 cm long, and 56cm wide.
CAFE CORNER
Another vintage LEGO set that has caught the attention of all LEGO fans who have a flare for past projects is the Cafe Corner. This building is a tribute to the buildings of the 1950's which were famous for their slightly gothic designs. The colors of this building highlight activity, perception and architecture. Its versatile and modular concept allows the corner to be expanded, in order to add space for other similar structures, perfect for town expansion. The building can be divided into three (3) sections and can be dismantled for easy access and transport. It consists of 2,056 pieces, and 3 mini-figures. The player can imagine citizens buying, or even playing with their bikes at the cafe front. The idea of creativity and imagination is highlighted since the set recognizes people with real-life job problems. The janitor sweeping garbage at the front of the cafe only signifies this notion. This piece would be a welcome addition in any room that recognizes classical sets. This is why this set is highly sought after by all LEGO fans and enthusiasts who have seen movies depicting the era.
TAJ MAHAL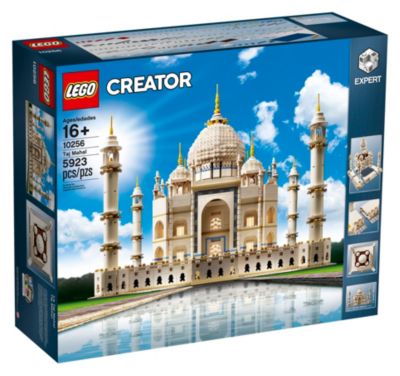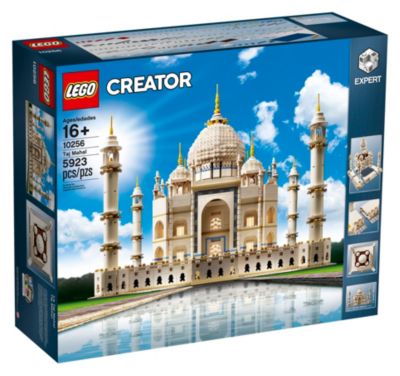 Although the history of the Taj Mahal is not really as popular as it once was, it is still a coveted project for all romantics who know the tragic story of Taj Mahal and want to re-create a happy ending. Emperor Shah Jahan commissioned the building on 1631 in memory of his wife, Empress Mumtaz Mahal. It is a building signifying unending love steadfast devotion. Consisting of an ivory white marble mausoleum, it has become famous as one of the wonders of the world in terms of architecture. This LEGO project features 4 facades with sweeping arches, windows, and balconies. The dome, domed corridors, and surrounding chambers are topped with decorative bricks, and the raised platform is filled with recessed arches. Additional features include 6 blue 16×32 baseplates, Erling bricks and Jumper plates. The model tops of with an ornate and intricate tilework around the base. The set consists of 5,900 pieces and was designed to reward the builder with an insight on what it took to create the real thing. It measures around 43cm high, 51cm wide, and 51cm deep. This LEGO set would be a great ornament for the office or study.
THE DEATH STAR
Another classical retro set is the Death Star. The main base of Darth Vader in Star Wars. It could recount how Darth Vader and the death star troopers were defeated by the Alliance of Han Solo, Princess Leia, Chewbacca, Luke Skywalker, and many more. The replica consists of:
Trash Compactor

Tractor beam generator room

Detention Block

Conference Chamber

Superweapon firing room.

The  quarters of C-3PO and R2-D2 at the movie

Droid maintenance room

Emperor's throne room

Room with crane

The beam where Luke Skywalker and Princess Leia cross while hanging on to a rope

Turret Room ( 2 Turrets )

A Guns an ammunitions room located under the destructive super-weapon
The Death Star also features 24 mini-figures and Droids plus a trash compactor monster, It comes with movie inspired equipment and props that include target monitors, TIE Advanced hangar with a rotating or moving launch rack, and authentic replica components include the control room and target monitor, Imperial conference chamber, TIE Advanced hangar bay with moving launch rack. This LEGO has proven to be demanding and if you plan on building this set, be patient! Always consider the options.
IMPERIAL STAR DESTROYER
The last item on my list is the Imperial Star Destroyer, the main destroyer of the Imperial Fleet. This goes to show just how popular LEGO Star Wars sets have been. This set includes 6 mini-figures with different weapons. It is equipped with a lifting handle, removable top and fold-down sides, 8 turning cannons, 2 spring-loaded shooters, storage compartments for 2 missiles, 7 powerful blue engines, and detailed interior. The Weapons are 2 blaster rifles and 2 blasters. It also features a hologram of Emperor Palpatine that hasn't been done before. It measures over 19 cm high, 50 cm long, and 33 cm wide.
These retro sets are one of the coolest LEGO sets ever created. They were immortalized by all who love these toys and will always remain as prized collections. They are classics and would never be outdated or taken for granted. Although they represent certain eras and movies that were once famous, it is the replica itself that salutes the producers and makers of those movies or buildings. Through these replicas, they will never be forgotten.
Related
http://connect.facebook.net/en_US/sdk.js#xfbml=1&version=v2.5(function(d, s, id) {
var js, fjs = d.getElementsByTagName(s)[0];
if (d.getElementById(id)) return;
js = d.createElement(s); js.id = id;
js.src = "http://connect.facebook.net/en_GB/sdk.js#xfbml=1&version=v2.8&appId=1613806258923925";
fjs.parentNode.insertBefore(js, fjs);
}(document, 'script', 'facebook-jssdk'));(function(d, s, id) {
var js, fjs = d.getElementsByTagName(s)[0];
if (d.getElementById(id)) return;
js = d.createElement(s); js.id = id;
js.src = 'https://connect.facebook.net/en_US/sdk/xfbml.customerchat.js#xfbml=1&version=v2.12&autoLogAppEvents=1';
fjs.parentNode.insertBefore(js, fjs);
}(document, 'script', 'facebook-jssdk'));



Source link
48 total views, 1 views today